Fundraising volunteers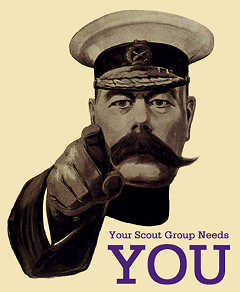 As our leaders are busy planning fantastic opportunities for our young people, we are we are looking for someone with time on their hands who can co-ordinate our fundraising efforts.
While we organise various fundraising activities every year we also need someone to look for available sources of grant funding, oversee applications and approach corporate sponsors. Other members of the group will help and support you with this process
Are you that person? You need to be able to identify potential corporate sponsors, approach them and negotiate with them to get sponsorship. We are currently fundraising for hall improvements including a new floor.
Easy Ways to Help from Home
Do you shop online? Do it through easyfundraising.org.uk and raise a free donation for 1st Buglawton Scout Group every time you shop! https://www.easyfundraising.org.uk/causes/1stbuglawtonscouts/

Looking to support a cause?
MyDonate is a not-for-profit, online fundraising service for UK charities from BT. This service provides us with a secure, easy-to-use way to reach out to our supporters and provides YOU with an easy way to manage your fundraising activities for us, including managing gift aid donations.
https://mydonate.bt.com/charities/1stbuglawtonscoutgroup
Gifts in Wills
Leaving a gift in your will to 1st Buglawton Scouts can help to give opportunities to local young people. Scouting has provided life changing adventure for over 100 years, your gift will ensure we can continue to support young people.
Anyone can leave a gift to Scouting in their Will. You do not need to be rich, a gift of any size can help to change the lives of local young people and influence the future of those who need it the most. If you are interested in this, please contact us.
Every contribution, large or small, helps to make sure that as many young people as possible have access to everyday adventure.