Our leadership team is entirely made up of volunteers who enjoy running scout meetings and camps! All adult leaders have training and a DBS check, and there is always at least one adult who is first aid qualified.
If you would like the opportunity to do something you'd never thought of doing, while having lots of fun and giving back to the community at the same time, please get in touch – we can always do with more leaders! You don't have to be an expert in all-things-scouting – the only essential ingredient is wanting to have fun scouting!
———————————————————————————————–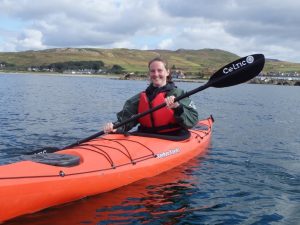 Name:
Grace
Scouting Name:
To be chosen by scouts (Help!)
Scouting History:
Parent Helper
Assistant Scout Leader – January 2016
Scout Leader – July 2016
About Me:
Always wanted to join Scouts but as they had yet to admit girls when I was a nipper I had to make to with guides. I have always been interested in the outdoors, I think mainly due to the fact most of my childhood holidays were spent I the remoter areas of the UK, walking with my parents. While at school I completed the Duke of Edinburgh awards Bronze to Gold and spent a lot of time camping both with school and on various other expeditions. I enjoy most outdoor sports, but admit to not enjoying water sports as much as I would like…
Since helping out as a parent helper I've gradually become more involved in the group and am also working hard on increasing group: parent communication with the use of Facebook I am also working on a new group website.
Scouting Highlight:
Taking part in Cubs100 camp at Capesthorne in 2016. Hard work, but fantastic fun!
Scouting Super Power:
Still working on a true power, but like to be far too organised for most!
Something you couldn't live without?:
Hugs
Favourite Biscuit:
Bakewell tart
———————————————————————————————–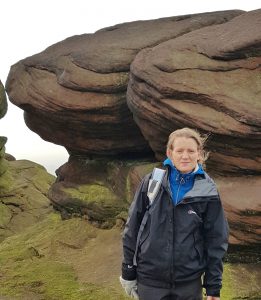 Name:
Claire
Scouting name:
Yet to be decided
Scouting history:
Parent helper – November 2015
Assistant Scout Leader – August 2016

About me:
I have always enjoyed the outdoor life. Never having been a Scout but belonged to the Girl Guiding movement from brownies through to guides. Enjoyed running long distance footpaths around the UK when back in sixth form and in later years cycled 400 miles across India.
I still very much love the outdoors hiking and cycling regularly. I like being part of scouting as it enables me to carry out these activities with a group of people and enable children to experience the many things that Scouting has to offer.
Scout Highlight:
Our Scouts winning the district backwoods cooking competition which was organised at very short notice.
Scouting Super power:
Commitment, patience
Something you couldn't live without:
Sleep!
Favourite Biscuit:
Bourbon
———————————————————————————————–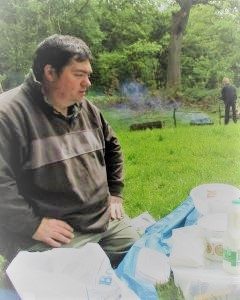 Name:
Jack
Scouting name:
Yet to be decided
Scouting history:
TBC
About me:
TBC
Scout Highlight:
TBC
Scouting Super power:
TBC
Something you couldn't live without:
TBC
Favourite Biscuit:
TBC