Our leadership team is entirely made up of volunteers who enjoy running cub meetings! All adult leaders have training and a DBS check, and there is always at least one adult who is first aid qualified.
If you would like the opportunity to do something you'd never thought of doing, while having lots of fun and giving back to the community at the same time, please get in touch – we can always do with more leaders!
———————————————————————————————–
Current Position
Assistant Cub Scout Leader (ACSL)
Scouting Name
Akela
Scouting History
Young Leader – Age 16
Assistant Cub Scout Leader – Many Years…..
About Me
I have been involved with scouting at 1st Buglawton since 1977 when I joined the cubs pack after cubs I joined 1st Congleton Scouts. At 16 I became a young leader with the cubs in 1987 and was an Assistant Cub Scout Leader (ACSL) for many years. Scouting has always been part of my life with my mum being Akela at the group for many years. After my mums retirement from the pack in 2016, myself and and two others took over.
I enjoy swimming and walking and work as a landscape gardener, so love the outdoor life and getting the cubs out and about enjoying nature!
Scouting Highlight
TBC
Scouting Super Power
Master at putting up big tents!
Favourite biscuit
TBC
———————————————————————————————–
Scouting Name
Hathi
Current Position
Assistant Cub Scout Leader (ACSL)
Scouting History
Helper – Age 14
Young Leader – Age 16
Assistant Cub Scout Leader – Many Years…..

About Me
My life as a Cub leader started when I became a helper at the age of 14 with my local group 1st Chelford.
A change in leaders at Chelford resulted in a Cub Mum taking on the roll and I worked with her during the transition before I moved out of the area. In Leicestershire I ran a Cub pack, 1st Waltham on the Wolds, as they did not have a leader, where I stayed for four years until I moved back to Cheshire. I then joined 1st Buglawton, the local group and I have been here for twelve years. Taking Cubs and adventures and camps is something very important to me.
Scouting Love
Going on adventures with the Cub pack
Scouting Hate
Young people chewing the ends of their neckers
Scouting Super Power
My glare, adaptability and I can light a fire at 20 paces!
Favourite biscuit
All of them
———————————————————————————————–
Current Position
Sectional Assistant
Scouting Name
Bagheera

Scouting History
TBC
About Me
TBC
Scouting Highlight
Winnig the District Camp Cook Off compettiton with Cubs in 2017. Only made better to have the scout win thier competition too!
Scouting Super Power
Fire Lighting / Cooking
Something you couldn't live without?
TBC
Favourite biscuit
Custard Cream
———————————————————————————————–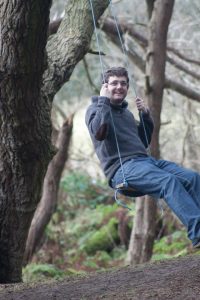 Name
Antony
Current Position
Sectional Assistant
Scouting Name
TBC

Scouting History
Beavers, Cubs, Scouts, Sea Scouts (childhood), Occasional Helper and Sectional Assistant (Since 2015)
About Me
Scouting was a big part of my childhood, particularly as my mother was a scout leader and Akela. I was doomed to get involved again when my wife joined our cub pack as a leader. Slowly but surely I became more involved in various aspects of the group and have taken on a more active role, including running badges and helping to support the sections. I have also helped to produce promotional material for the group.
Scouting Highlight
The dramatic portrayal of being eaten by a bear (in the scout hut meeting room) for the entertainer badge. It sounded very realistic!
Scouting Super Power
Wizardry of the computer
Something you couldn't live without?
Cheese
Favourite biscuit
Shortbread Fingers
———————————————————————————————–
Current Position
Assistant Cub Scout Leader (ACSL)
Scouting Name
TBC

Scouting History
TBC
About Me
TBC
Scouting Highlight
Attending World Scout Jamboree in Japan 2015
Scouting Super Power
TBC
Something you couldn't live without?
TBC
Favourite biscuit
TBC
———————————————————————————————–