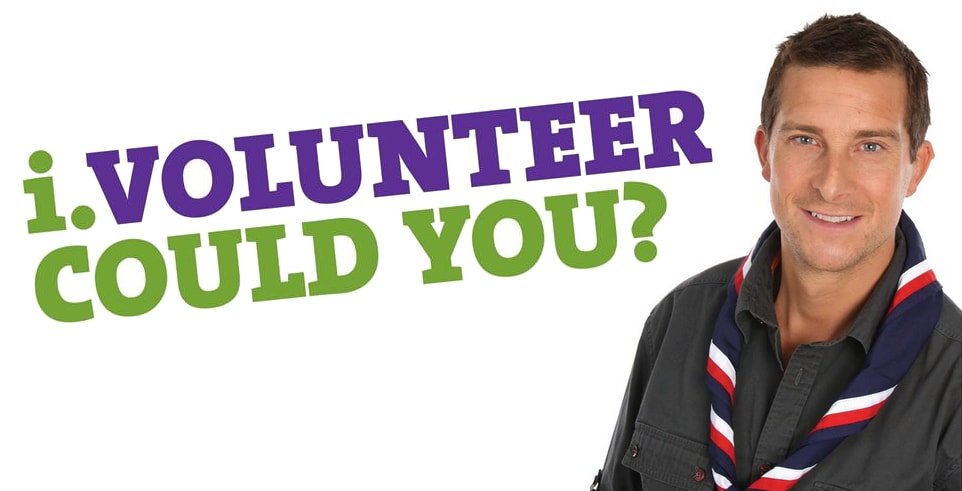 Do I really have the skills you need?
Before you think that you are nothing like Bear Grylls and have no desire to be, scouting is full of many different kinds of adult!
Do you have first aid knowledge?
Are you good with numbers?
Handy in the kitchen?
Or are you a DIY whizz?
We all have useful skills and you can volunteer and help in many ways.
What if I don't have that much spare time?
Volunteering with us is easy, fun and flexible – how much time you give is completely up to you. Whether you help out once a fortnight, month or term or just at special events or camps, there is bound to be a role you can play, and no matter how you get involved, we'll make sure you're properly trained and supported.
What Can I Help with?
If you are interested in being a leader or helping out with either beavers, cubs or scouts, but are concerned about not having the rights skills don't worry. The scout association runs many fantastic training events locally to help you settle in and gain knowledge and experience. Many Leaders also have part-time or full-time work commitments, so being a leader can fit around family life.
If you would rather work behind the scenes, we are always on the lookout for people to help with the Executive Committee or the Hut Management Committee. These important roles help ensure the smooth running of the group and meet a few times a year.
What will I get out of volunteering?
As well as gaining externally recognised skills and having a brilliant time, Scouting also offers the chance to build on personal skills, like teamwork, confidence and leadership. A study found that over 90% of our volunteers believe that the skills and experiences they have gained through Scouting have been of relevance to their working or personal lives.
How do I Get Involved?
We would love to hear from you if you would like to help us to continue to provide scouting to the children in our area. Without volunteers, scout groups such as ours, cannot exist and unfortunately may have to close. Any training will be discussed with you and is provided locally, free of charge.
Volunteer