**Our leaders are always looking around for exciting events to participate in. Your section leader will let you know if you are able to attend any of these events, and any specific information**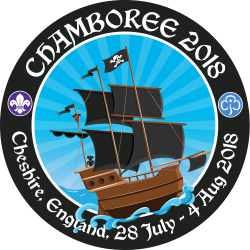 Chamboree is an international Scout Camp for Scouts and Guides (age 10½ – 18 on first day of event) from all over the world.
It takes place very close to us at the Cheshire Showground near Knutsford in rural Cheshire.
1st Buglawton Scouts are aiming to attend this event. For more information
http://www.chamboree.org.uk/